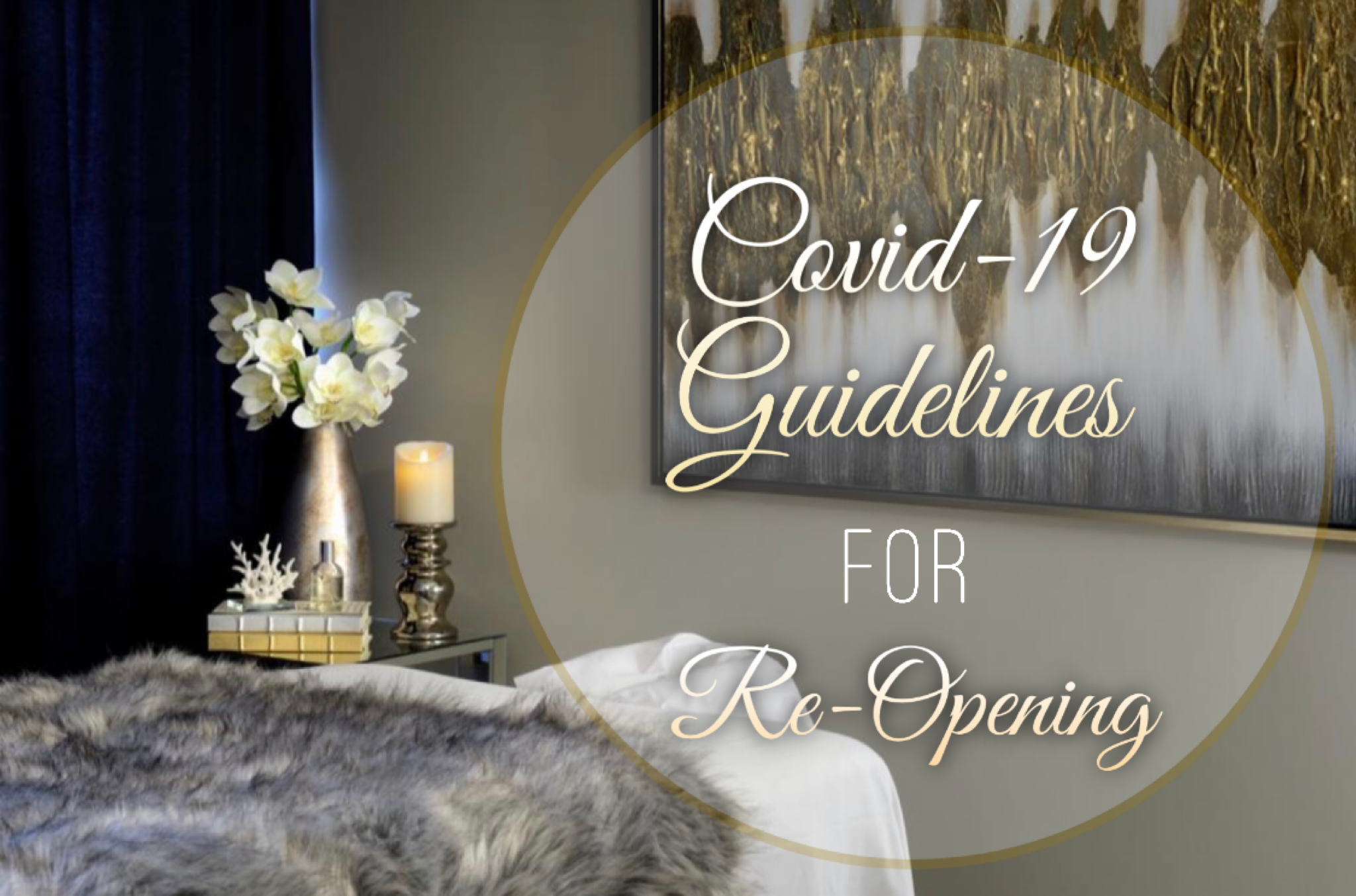 Dear Clients,
As of Saturday, June 11th, 2022, at 12:01 am, Ontario moved into the final Exit Step for the Novel Coronavirus COVID-19 Pandemic.  
With special direction from the CMTO, masks will no longer be require in any setting except for long-term care homes and retirement homes.  Our clients and services providers for both Massage Therapy & Medical Aesthetics will no longer be required to wear a mask for the duration of the treatments.  You are all more than welcome to continue to wear your masks during this time as we will not discriminate against those who wish to do so and accept and respect your decisions.
We have been working hard ensuring that all of the operational policies and procedures set out by the CMTO and the Ministry of Health are in place.  We ask for you to please take the time to read the following before calling or emailing to schedule an appointment.  
• If you are showing any signs of sickness (coughing, sneezing, runny nose, sore throat, fatigue) that are unrelated to any other known condition, have been to another country within the past 14 days while being unvaccinated without completing the mandatory self-isolation period; please cancel your appointment as soon as possible and you will not be charged for the cancellation.
• A health history form will be emailed to you the day before your treatment and we encourage you to fill it out before coming in for your treatment .
• A credit will be required to secure your appointment.
• Please use hand sanitizer on top of the counter in the reception area when you come in.
• The entire treatment facility will be sanitized throughout the day before and after each client to ensure all surfaces touched and otherwise are disinfected and cleaned before and after each appointment.
• The treatment rooms will be completely sanitized between each client. Our tables, pillows and face cradles now have special protection to ensure the appropriate disinfection for your safety. Our sheets are always changed after each treatment. We will not use blankets at this time.
• There will be no tea or refreshments available on the premises at this time. However, we will have bottled water available.
• Testers for products will be unavailable at this time for clients until further notice.
• Exchanges and returns will not be accepted at this time.
• We will not be accepting cash. Only contactless payments after the treatment is completed.
• Insurance receipts will be given to you after your treatment.
Thank you for your attention to these necessary safety measures.
We look forward to seeing you.
Body & Soul Team